The Benefits of Trees on Your Home Property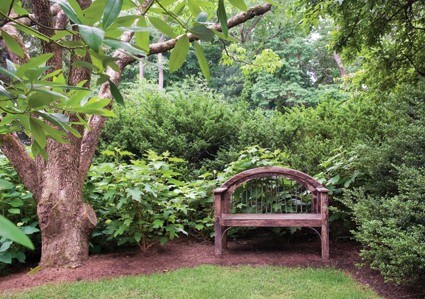 Trees are an integral part of any ecosystem, and, in fact, they form part of the identity of some people. They are beautiful just in as much as they are useful for the sustenance of life on earth. In fact, without trees, humans and countless other species wouldn't be here today. That is why you'd hear epic stories of environmentalists everywhere trying to save trees and urging populations to plant trees. In some parts of the globe, there are stringent laws that restrict the cutting of trees and encourage their planting, instead. Therefore, it is incredibly important to think twice before cutting down a tree. Also, it is incredibly important to plant trees on your property. The benefits of planting trees on property are wide-ranging:
Shade and Sun
Did you know that by strategically planting trees on your property, you can cut air conditioning needs by as much as 15%? Deciduous trees often maximize a home's shade during the summer months and increases sunlight exposure during winter. To increase their sunlight blocking power, grow these trees on the western and southern sides of the home.
Wildlife
Trees are not just beautiful. They are not there so that man may admire their splendid lushness. Trees also perform a very important role of providing a home for local wildlife, and they lessen the effects of human activity on the surrounding ecosystem.
Trees that are planted outside your property draw more varieties of animal species. That is because they (the different animal species) are unlikely to be disturbed here.
Privacy and Noise Dampening
Trees can also be used as a hedge around your compound, thus, providing you with the much-needed privacy by keeping out intruders and buffering sound. Moreover, since they don't lose leaves, trees require less maintenance and may be used as permanent barrier between your compound and your neighbors' compounds. At the end, they will make your property look more serene.
Food
Planting trees, especially fruit trees, in your property will help you to live more frugally. You will enjoy fresh fruit directly from your trees (it is healthy and saves you lots of unnecessary expenses.)
Increasing Property Value
Many people do not realize that planting trees on their property can increase their property's value. Including trees in your landscape design will help you to achieve a desired curb appeal, thus, increasing chances that buyers can notice your property, should you put it on the market for sale. Spring-flowering trees, especially, make wonderful and appealing accents for the front yards. Also, according to stats, those neighborhoods with trees bedecking the sidewalks often have significantly higher property values.