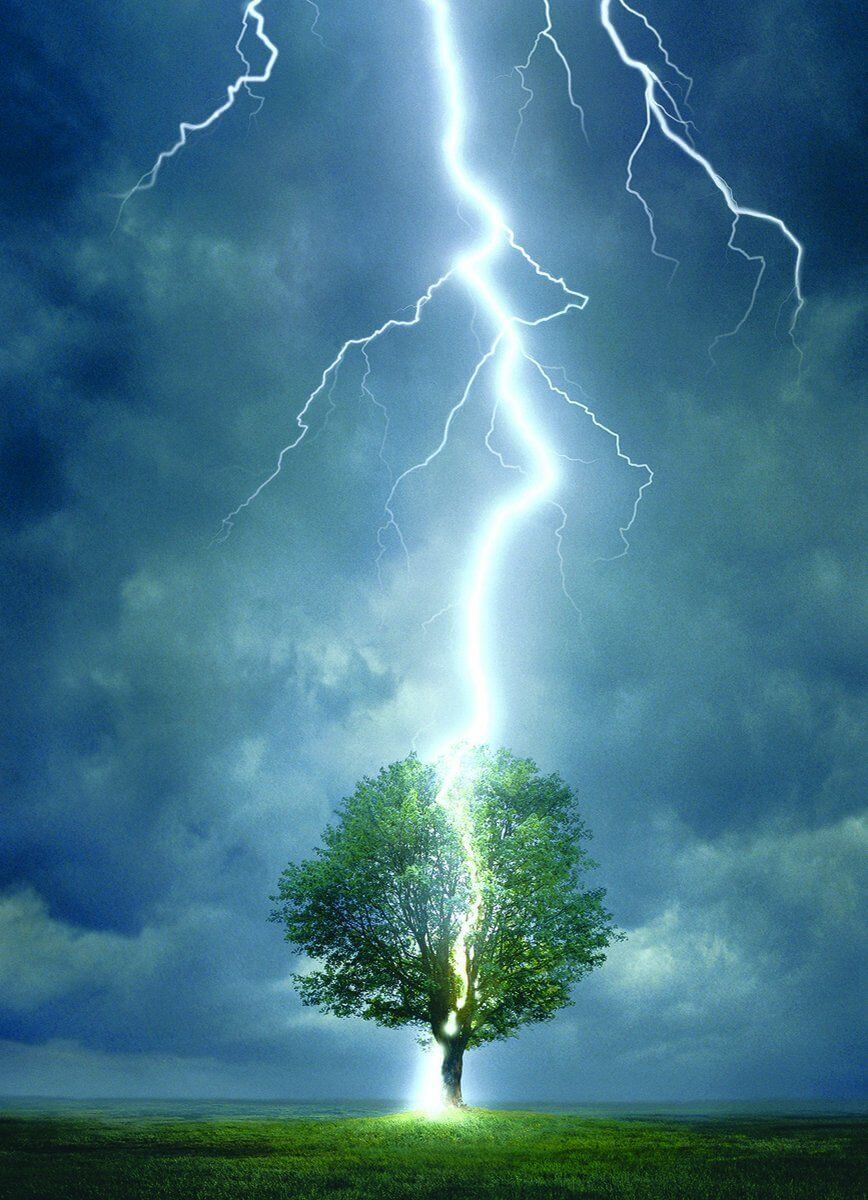 Have you ever looked back upon the old phrase that in no way can lighting strike the same spot twice? If this were the case, then without a doubt, it would be liberation for our trees in the center of the summer storms. Nonetheless, contrary to what we have had, lighting strikes can occur more frequently than we contemplate and the trees are the principal target.
To that end, this article will show you how to determine if lighting hit a tree. Even more, you will learn the steps you can take to guard the trees against impending lightning damage.
What comes about when lightning has stricken a tree?
Typically, lightning aims at the layer of soal and water that is exactly beneath the back of a tree. As such, this sweet spot is regarded as the ideal line of passage for the bolt of lightning.
As lightning travels through this layer of the tree, chunks of bark blow out from the trunk. Furthermore, the water supply of the leaves is cut off, and as a result, they are left wilted and unable to generate food for the tree.
Can a tree pull through after a strike by lightning?
The capacity for recovery by a tree after a lightning strike depends on various factors such as the level of power of lightning, moisture, health, as well as the species of the tree.
On this note, after a storm passes, first examine if the tree poses a danger to your home or the passersby. As such, you should remove hanging or jagged branches, which are small in size when you spot them.
Furthermore, you should contact your local arborist if the tree needs large limbs removed or if it looks dangerous. In a similar fashion, the arborist can as well carry out an in-depth assessment of the risk posed by the tree, and they can share with you, their expert opinion.
In some instances, the wounds induced by the lightning will restore to health by themselves over time. However, more extreme wounds in the trunk will leave the tree susceptible to the entrance of disease and insect or harsh weather, which can lead to the decline of trees.
How can you protect a tree from lightning?
The proactive method of keeping your property as well as your tree safe is installing a lightning protection system. Here, you will need to set up the system on the trunk of the tree and run it into the soil. A thick copper cable system will present the lightning with a substitute passageway to the ground.