Why You Should Hire A Tree Service Company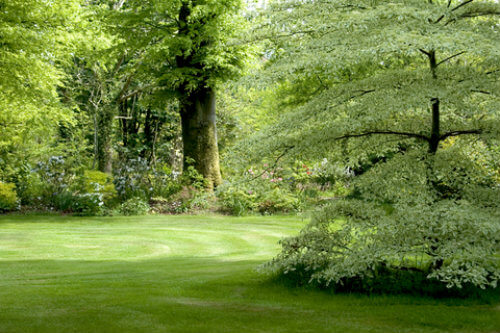 Trees add great beauty and a feeling of well-established elegance to any home. But, poorly maintained trees can easily die before their time, develop individual safety hazards for your family and even cause a destruction of property in your home.
For a number of trees, pruning or at least a thorough inspection is recommended each year, particularly if the trees are situated along a property line, near your home, or around the power poles.
It is amazing to know how significant your trees are to everything, from the condition of your landscaping to excellent curb appeal. That is the reason it is important that we always keep our trees and shrubs very healthy and in ideal condition.
This is where a reliable tree service can be very beneficial to you, your entire family or even your home. Hiring a professional tree service company will assist you in maintaining healthy trees, and thus, reap numerous benefits of a healthy, and lush landscape. An inexpensive tree service which is effective and comprehensive will achieve many major objectives.
Benefits Of A Tree Service
1. Helps to prevent tree diseases
There are a vast variety of trees and shrubs diseases which can easily be fatal or harmful to a tree. Tree services, like a Tree & Shrub Evaluation®, assist in identifying, treating and even prevent any tree diseases before it is very late.
2. Assists to keep pests out
Different pests can eat and eventually destroy trunks, leaves, and branches. Proper treatments will assist to prevent damage by fighting against specific pests.
3. Maintains balanced nutrients
Trees require balanced nutrition to retain their strength, color, and beauty. A tree service like a targeted trunk injection often corrects any nutrient imbalances and boosts plant color and health.
4. Maintains soil and root health
Strong and healthy trees usually have strong, healthy roots to keep them up. The soil they're rooted in is equally significant. The correct combination of adequate fertilization, nutrient-rich soil, water, and care is recommending for keeping your trees very healthy.
5. Stimulates growth
Specific tree services, like root-zone fertilization, enables all nutrients to reach deep into the base of the roots and the bark of the tree, stimulating color, growth, and development.
The Knoxville Tree Service specialists are highly qualified with rigorous training which demands annual recertification so that they're professionally prepared to evaluate your lawn using the Knoxville Tree Service Healthy Lawn Analysis® and customized science-based solutions to suit the unique needs of your lawn throughout each season of the year.
How Will You Benefit Healthy Tress?
Through the care and generosity of tree services, healthy trees serve numerous purposes:
1. High property value
A flourishing landscape will significantly boost the overall appearance and health of your property, perhaps even raising its value.
2. Reduce heating and cooling costs
According to the US Department of Agriculture, a young and healthy tree can offer a net cooling effect equal to 10 room-size air conditioners that operate for twenty hours a day! Tree-shaded places are much cooler in summer, and trees serve as ideal protection from winter winds, reducing energy costs for your homes.
3. Healthy lawn
Your lawn is just as hearty as the key elements in it. A healthy tree always contributes to a flourishing lawn, assisting you to maintain a lush, beautiful landscape.
4. Maintain the quality of air
Healthy trees absorb various air pollutants like sulfur dioxide, carbon dioxide, and the smog as well as produce oxygen through photosynthesis.
Hiring certified experts to take care of your trees & shrubs is the greatest decision you can make for your home. Call the specialists at Knoxville Tree Service today at (865) 240-0737 to find out more information about the benefits of having healthy trees.